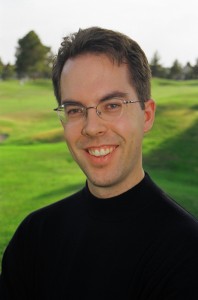 Read Twedt (this title rhymes if you say my name correctly) is my non-musical blog on which I've written mostly about various psychological phenomena I've observed (and coined lots of terms for them), especially when it involves some kind of unfairness that takes place between or among people. In my previous life, I must have been a psychologist.
My name is Chad Twedt, and I'm a private piano instructor, classical pianist and composer. I received my Masters in Piano Performance from University of Nevada, Reno in 2001, and dual Bachelors degrees in piano performance and mathematics from the same institution in 1999.  I was the pianist at the South Reno United Methodist Church 1994-2012, and I served two terms as president of the Northern Nevada Music Teachers Association (2008-2010 and 2010-2012).  I moved from Reno, NV to Upper St. Clair, PA in June 2012 so that my wife could pursue her medical residency.
My professional website is www.twedt.com. If you have time, listen to the free MP3s of my Ostinato CD, which won a grant from the Nevada Arts Council.  The website also includes videos of past live performances of mine as well as sheet music of my compositions.
To see other websites I've designed, be sure to visit the Links section.